Get in touch with us today to set up your appointment with
an energy consultant who will provide you with a personalized proposal.
200k+
Solar Panels Installed
2m+
Pounds of CO2 Eliminated
25k+
Households Served
Setting the Standard for the Renewable Energy Industry
Nova Solar has dedicated itself to provide the best possible Customer Service Experience the solar industry can offer for all of its clients. We are extremely proud of our Customer Service Team and have built our stellar reputation on Communication, Availability, Honesty, and Transparency. Each of our clients are paired with a personal project representative that will periodically keep you updated on your project's progress as well as be available for you to ask questions and address concerns throughout the process in a clear and timely manner. We understand that making the change to renewable energy can be unfamiliar to most people, which is why we want you to be able to reach out and speak to real people with real answers.
Creating a Simple and Hassle-Free Experience
100% Free Consultation
No Upfront Costs
No Pushy Sales Tactics
Net Metering Program
Fixed Prices
Federal and State Tax Incentives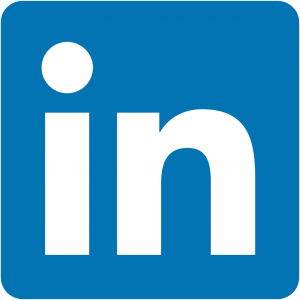 HAVE QUESTIONS?
Frequently Asked Questions
Will switching to renewable energy save me money?
Yes. When you install a solar panel system on your property, you can start saving money on your electricity bills from day one, and you protect yourself against inevitable rising electricity rates in the future. How much you can save depends on your local utility rates and solar policies but going solar has always been a smart investment regardless of where you live. We'll work hard to maximize your home's energy efficiency and overall savings beyond what only solar can provide with a combination of efficiency upgrades, federal and state tax credits, as well as net metering credits to ensure that you are getting your home's best possible financial benefit.
---
Does switching to solar actually help the environment?
Yes. Over time, solar power has been a main contributor to many environmental and health benefits. Going solar reduces greenhouse gas emissions, which contribute to climate change. It also results in fewer air pollutants like sulfur dioxide and particulate matter. Inhalation of these toxic materials can lead to serious health issues, not only for you but for local animal and plant life as well.
---
Where can I find out how much electricity I use?
The easiest way to find out how much you pay for electricity, and find out how much electricity you use, is to take a look at your monthly utility bill. Our talented team of consultants and customer care representatives will review how much you spend, as well as how much you use, on average and work with the local utility company to figure out if going solar is right for you. We'll work hard to design the perfect system for you and your family's lifestyle.
---
What is net metering?
Net metering programs are sponsored by local utility companies to credit your solar energy system for the electricity it produces. With net metering, you only pay for the electricity that you use beyond what your solar panels can generate. Nova Solar was created specifically to work in these types of programs. Net metering policies can differ from state to state, which is why we always hire locally for all of our renewable energy consultant positions and train them thoroughly on your local area's net metering programs, incentives, and laws.
---
What does adding solar panels do to my home value?
Most studies support the fact that homes with solar panels sell for more, and more quickly, than homes without them. In most parts of the United States, going solar will increase your property value more than a standard kitchen renovation or other common upgrade. However, your home's value will only increase if you own, rather than lease, your solar panel system. That's why Nova Solar prides itself on only offering options for ownership without liens or other less desirable methods that may complicate the sale of your home in the future.
---